The thought of setting up your own business comes when you aren't able to pull good money out of your electrician's profession. And somehow this is proving to be a great opportunity for running a successful business. In order to avoid financial crises, people often opt for electrical supplies which ask for low investment and gives high profits.
And for those who do not wish to get satisfied with small profits must look to start their own electrical business. Now, here you can even opt for dealing in electrical products retail or start manufacturing your own products. In case, you've a limited budget & don't want to put your money at risk then start with retail or team up as a partner with any other already established business. This is the best way to save your finance yet get an experience of running a business.
And if you wish to start your own electrical business then here's a quick glimpse of how much and where you need to invest your hard-earned money.
Take a look.
Legal documentation & business registration – To start your business set up on a safe note, you must have all the mandatory legal documents with you. To set up a electronics business you need- ECA (Electrical Contractors Association), or a certificate issued by the Governing authority of any state or region that you're citizen of. This may cost you around $ 10, 000 (approximately).
Qualification or certification – Setting up may not require much technical knowledge but your real test starts while selling or recommending any electronic product to your customers. And to do that well, you must have necessary certificates or qualification to run an electronic business. This may include- Certificate in Electrical Technology Engineering, Certificate in Requirements for Electronic Installation, Certificate in Inspection, Testing, Designing Electronic Installations, Diploma in Electronic Installation and much more. For this, you may require- ($15,000) approximately.
Product purchase or manufacturing – Now if you're about to start a large-scale business then manufacturing your own products is always beneficial. On the other hand, buying electronic products at wholesale prices & then selling them at a retail price is another option available for you. Now the cost for both the procedures vary & are completely dependent on the state you're living in.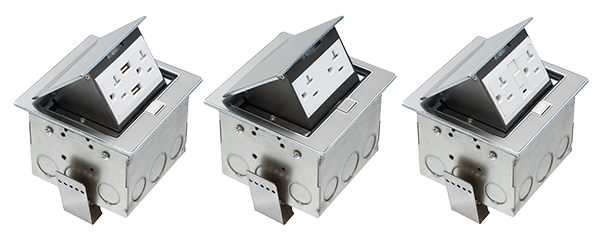 Infrastructure – Starting with a basic infrastructure is always wise. As spending on your business after reaping something out of it is wiser than ruining your money over show off interiors. You must keep at least $ 45-55,000 for this purpose.
Staff salary – Of course, you solely cannot handle all different sections of your business. Apparently, this may require a number of staff members. Start with hiring a few only & then expand the staff member with the pace of time. For an initial stage hire newbies to cut the cost of your business smartly. And keep at least $7-10,000 for salary purposes.
The final word – No matter how good electrician you are, finance is something that you need at every step of setting up your business. And to make the most out of it, having a fruitful business plan is a must.